About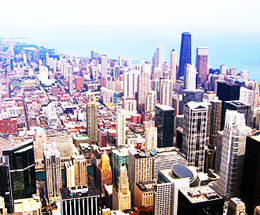 Pre-MAX event, CFUnited Express Chicago, previously CF_Underground, brings you a full day of awesome ColdFusion topics and an opportunity to network with gurus like Raymond Camden, Michael Smith, Charlie Arehart, Shlomy Gantz, Adam Howitt, and John Farrar. This event is a sweet kick off to the week. We will also bring you tons of free stuff and goodies. See you in Chicago and see you at MAX!
This event is created by the organizers of CFUnited
Date
September 30th 2007
Pricing
The event is $149 through August 31st and $199 after.
CFUnited 2008 Discount
If you register for CFUnited Express Chicago before August 31st you can use 100% of your registration towards CFUnited 2008! after that you can only use 50% of your registration cost towards CFUnited 2008!
Discounts!
Please contact your local user group manager or contact events (at) teratech.com to learn about how to get discounts off the conference price.
Stellr (TeraTech, Inc.)
2009. All rights Reserved.
TeraTech Inc 405 E Gude Dr Ste 207, Rockville MD 20850
301.424.3903 Fax 301.762.8185