Speakers
Charlie Arehart
A veteran ColdFusion developer and troubleshooter since 1997, Charlie Arehart is a longtime contributor to the community and a recognized Adobe Community Expert. He's now an independent consultant providing troubleshooting/tuning assistance and training/mentoring for CF teams of all sizes and experience levels (carehart.org/consulting). A certified Advanced CF Developer and Instructor for CF 4 thru 8, he also runs the Online ColdFusion Meetup (coldfusionmeetup.com, an online CF user group), and is a contributor to each of the 3-volume series ColdFusion 8 WACK books by Ben Forta. A member of the Adobe Customer Advisory Board for ColdFusion and with 26+ years in IT, he's frequently invited to speak to developer conferences and user groups worldwide.
John Paul Ashenfelter
John Paul Ashenfelter is CTO of TransitionPoint.com, where he builds web-based business applications using a mix of open source tools, ColdFusion, and Java. He has been the technical lead on a number of ColdFusion projects for startups as well as regularly serving as an architect for existing ColdFusion sites converting to Fusebox. A ColdFusion developer since version 2.0, John Paul has written several books covering ColdFusion, contributed articles to CFDJ, and spoken at several ColdFusion conferences.
Sean Corfield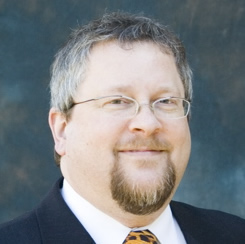 Sean is currently Chief Technical Officer for Railo US. He has worked in IT for over twenty five years, starting out writing database systems and compilers then moving into mobile telecoms and finally into web development in 1997. Along the way, he worked on the ISO and ANSI C++ Standards committees for eight years and is a staunch advocate of software standards and best practice. Sean has championed and contributed to a number of CFML frameworks and was lead developer on Fusebox for two years. This will be Sean's sixth time as a CFUNITED speaker!
Tony Hillerson
Coming Soon
Michael Smith
Michael Smith is the President of TeraTech, a 20-year old Rockville, Maryland consulting company that specializes in web and database development. TeraTech has developed sophisticated data-driven web sites for a wide range of organizations, from corporations to government agencies. In addition to ColdFusion, the TeraTech team also have extensive experience in server tuning, security issues, Flex and SQL. Michael has been programming for over 25 years and has been coding in ColdFusion since version 1.5 twelve years ago. He obtained his MA and BA from Cambridge University, England and graduated in the top 10 of his year. Michael runs the Maryland ColdFusion User Group and organized many very successful CF events including CFUnited with over 800 attendees. Michael volunteers at ByteBack, a non-profit organization provides computer training for unemployed and under-employed inner city residents.
Stellr (TeraTech, Inc.)
2009. All rights Reserved.
TeraTech Inc 405 E Gude Dr Ste 207, Rockville MD 20850
301.424.3903 Fax 301.762.8185